Why Tutors on Call?
At Tutors on Call we provide an innovative approach to in-home tutoring. Our customized lessons target each student's areas to improve. We track the student's progress through our monthly progress reports and make necessary adjustments to ensure the student's success. Our tutors are professionals. They are either certified teachers or have graduated from a Canadian university. Furthermore, they all have several years of Canadian tutoring experience so they understand the provincial curriculum and expectations in the classroom. We strive to create a flexible, convenient and effective solution. There are no complicated systems, contracts or packages. We are here to help.





Carefully Screened Tutors




Certified Teachers or University Graduates
Our tutors provide assistance in all of the academic subjects from kindergarten to second year university. The focus is to review material covered in the classroom, provide homework support and prepare the student for upcoming tests. Each lesson is tailored to how the student learns so they can master essential concepts. Our tutors use the student's school work as a platform to teach academic skills which enables the student to become independent learners.
Math: Academic Math, Applied Math and Calculus
Science: Physics, Chemistry, Biology and Science
English: Reading, Writing, Poetry
Social Studies: History, Women's Studies
Languages: French and Spanish
At Tutors on Call we also offer specialized programs that are tailored to each student's needs. Some of these programs tend to focus on building academic skills rather than assisting with homework or exam preparation. Our tutors teach academic skills that the student can later apply to classroom assignments. Other programs offer a unique approach as the student may be learning material using an alterantive structure; such as our homeschooling programs.
Kindergarten Preparation
Homeschooling Support
Exam Preparation
English as a Second Language
Adult Programs: Upgrading and Corporate Lessons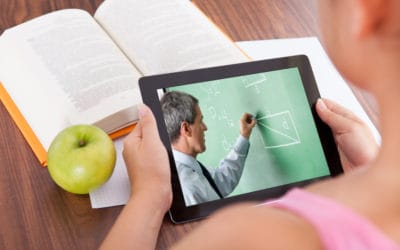 Tutors on Call provides a list of the top seven educational apps for your son or daughter that relate to math, language and coding.
read more