TUTORS ON CALL
Tutoring by experienced and qualified tutors
FREQUENTLY ASKED QUESTIONS
What technology do we use during the online tutoring lessons?
The student and tutor uses an interactive whiteboard and video calling. It is free, extremely easy to use and there is no set-up. Both the student and tutor can draw on the whiteboard in real-time, complete equations together, drag & drop assignments, add comments and save the whiteboard as a pdf for future reference.
How would the student and tutor communicate during the lesson?
They would communicate via skype or similar application while using the interactive whiteboard.
What tools are required?
The basic requirements are a computer and high speed internet.
What are the qualifications of the tutors?
All of our tutors have at least a university degree and several years of tutoring experience.  One of the benefits of online tutoring is that we can select the most qualified and experienced tutor that we have available across Canada versus just within a specific geographical location. A lot of our tutors are certified teachers, university professors or have a masters or PhD.
What services are available for elementary level students to help keep them engaged while not attending school?
Our certified elementary school teachers provide writing workshops, novel studies, phonics programs, reading comprehension enhancement, second language programs and much more.
How many lessons do most students have per week?
When students are not going to school full-time they usually have two to four lessons per week.
What if we try an online lesson and it does not work for my son or daughter?  Are we committed for any length of time?
You can cancel the tutoring services at any time without a cancellation fee.  You would receive a full refund for all hours not used.
How do we get started?
It is easy!  Give us a call and you can register within a few minutes over the phone.
How long does it take to get started?
It only takes us about 1 – 3 days to confirm a tutor and then the lessons can get started.
Quick Info
GRADES
Kindergarten to second year university
SUBJECTS
Math, General Science, Physics, Chemistry, Biology, English, Social Studies, French and Test Preparation.
OUR PROGRAMS
Homework Support, test preparation, review course topics, build fundamentals and teach academic skills.
The world can seem like a scary place these days, especially for a pre-teen or teenager. How can you talk to them about current events?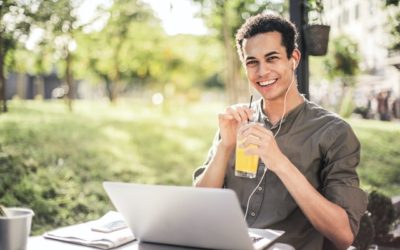 There are many benefits of online tutoring. These include a wider selection of tutors and more availability.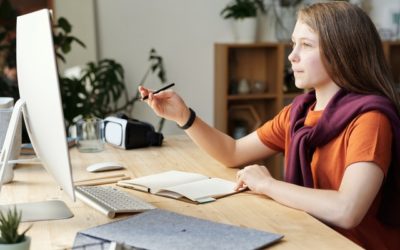 Tutors on Call shares how you can prepare for this new school during these uncertain times.