BENEFITS OF ONLINE TUTORING
Online tutoring has many benefits:
More qualified and experienced tutors
Elementary school students work with a certified teacher
Lessons can start within 24 hours
You can quickly change tutors
No cancellations due to weather, car issues, or sickness
Consistent lessons despite covid-19 restrictions
Flexible scheduling
Special requests are more possible
Tutors on Call is committed to offering safe and effective tutoring during the covid-19 pandemic.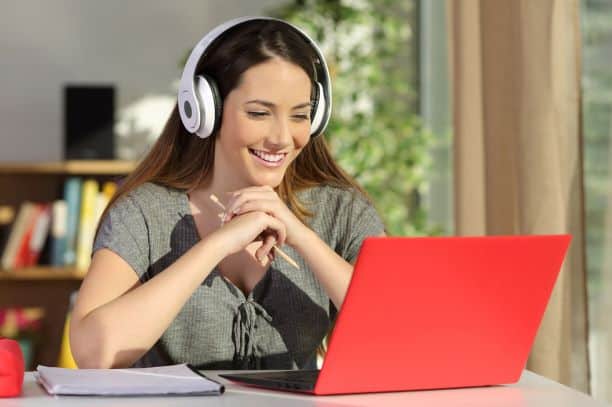 ONLINE TUTORING:
HOW OUR PLATFORM WORKS
Advantages of our online tutoring platform:
Record

 

and

 

playback of 

sessions
Access to the very best tutors
More focussed tutoring sessions
More flexible tutoring sessions
Increased consistency
An interactive whiteboard and video calling platform are used during the online tutoring lessons. It is free, easy to use and there is no set-up. The student and tutor can draw on the whiteboard in real-time, complete equations together, drag & drop assignments, add comments, and save the whiteboard as a pdf.  Two of the main online tutoring platforms that we use are Bramble and Zoom.
Classroom learning brings new challenges this school year. For many high school students, their courses are condensed into only 10 weeks. This can be very stressful.
Our tutors can help with:






With online courses, there is often less instruction, and students are left to learn the material independently. It can be overwhelming, time-consuming, and frustrating.
Our tutors can help with:


Completing practice questions




Navigating the online portal
Families who choose to homeschool this school year can benefit from getting support and direction from a Canadian certified teacher who is familiar with the provincial curriculum. 
Our tutors can help with:


Helping to develop a homeschooling plan

Be a support and resource

Ensure foundational skills in math and English are being taught according to provincial learning outcomes