Inspiring Books for Children Ages 9 to 12
Tutors on Call has hand-picked the top 15 inspiring books for children ages 9 to 12. Often students gravitate towards the same writing style or genre. Since reading effects a student's ability to express themselves verbally and in written form it is essential to read a variety of books. The issue, of course, is there are so many options and it is difficult to choose books that will appeal to a child's interests. Children learn how to write and view the world through what they read. It is essential we offer them novels of substance that will help their development while also inspiring them to read.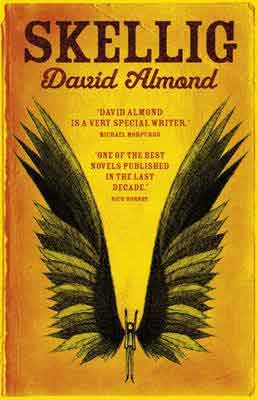 1. Skellig
By David Almond
When a move to a new house coincides with his baby sister's illness, Michael's world seems suddenly lonely and uncertain. Then, exploring a ramshackle garage with new-found friend Mina, he finds something magical. A strange creature – part owl, part angel, a being who needs Michael's help if he is to survive.
With Mina's help, Michael nourishes Skellig back to health. The creature is ill-mannered, with questionable personal hygiene, but persevering in their kindness towards him, Michael and Mina find a bond forms betwen them that will change their lives forveer.
This unusual and captivating novel from critically-acclaimed children's author David Almond won both the Carnegie Medal and the Whitbread Children's Book Award. A contemporary classic, it has the power to captivate both adults and children alike.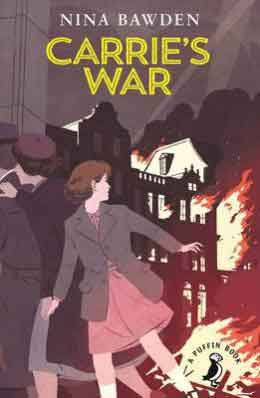 2. Carrie's' War
By Nina Bawden
During World War II, Carrie and her younger brother Nick are evacuated to Wales and billeted with the fierce old shopkeeper Mr Evans and his mousy sister, Louise. Unhappy in their new home, they are delighted to have the chance to visit fellow evacuee Albert Sandwich at Druid's Bottom, the strange household of Hepzibah Green, who knows magical stories, and Mister Johnny, who speaks a language all his own. But then Carrie makes a mistake – which has terrible, unforseen consequences.
Inspired by Nina Bawden's own experiences of living as an evacuee in a Welsh mining valley as a child, Carrie's War is now considered a modern classic. Funny, sad and thought-provoking, it provides young readers with an insight into some of the complexities and ambiguities of the adult world – albeit with a heartwarming happy ending.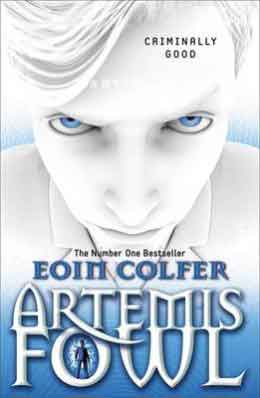 3. Artemis Fowl
By Eoin Colfer
Twelve-year-old criminal mastermind, Artemis Fowl, hatches an ingenious plot to steal all the gold in fairy land. Although a little dubious about the plan – indeed not even quite believing in the existence of fairies – his trusty bodyguard and companion, Butler, is on hand to help. However, they have not reckoned on Captain Holly Short, who as first female officer in the Lower Elements Police Reconnaissance unit, or LEPrecon, has much to prove. When she is kidnapped by Artemis, she is determined to stand her ground and protect the fairy secrets.
This hilarious and exciting adventure story is a deserving favourite with young readers. The unscrupulous Artemis Fowl is such a likable character that you will almost will him to succeed in his dastardly schemes – whilst also rooting for the bold Captain Holly. Colfer's explanations of the structure and technology of his spin on fairy land are absolutely believable, creating an amusing and highly imaginative vision of fairies, dwarves and trolls that is just right for 21st century readers.
4. Journey to the River Sea
By Eva Ibbotson
This satisfyingly old-fashioned story is set in the early 1900s. Orphan Maia is thrilled to learn she is to live with relatives in South America. She cannot wait to experience the sights, sounds and smells of the Amazon and is particularly looking forward to meeting her twin cousins.
When Maia arrives, however, the family is far from welcoming and she is saddened to see that they have blocked out all evidence of the rainforest from their stuffy home. Maia turns to her strict yet kindly governess, Miss Minton, for company, and strikes up some unusual and rewarding friendships.
This enchanting story has all the trademarks of Eva Ibbotson's writing. Maia is a wonderful heroine, and Ibbotson weaves a charming, compelling and warm-hearted tale of friendship, our responsibility to those around us, and the importance of the natural world. As well as being an exciting adventure story, this award-winning contemporary classic will leave readers with plenty to think about.
5. Bridge to Terabithia
By Katherine Paterson
Jess Aarons has been practicing all summer so he can be the fastest runner in the fifth grade. And he almost is, until the new girl in school, Leslie Burke, outpaces him. The two become fast friends and spend most days in the woods behind Leslie's house, where they invent an enchanted land called Terabithia. One morning, Leslie goes to Terabithia without Jess and a tragedy occurs. It will take the love of his family and the strength that Leslie has given him for Jess to be able to deal with his grief.
6. The Borrowers
By Mary Norton
The Borrowers are tiny people who live in the secret places of old houses – behind the mantlepiece, inside the harpsichord, under the kitchen clock. They borrow everything from humans, existing on the scraps they collect from the homes they live in.
Arriety Clock's father, Pod, is an expert borrower, able to scale curtains using a hatpin, and bring back a doll's teacup without breaking it. Girls aren't usually supposed to go borrowing, but Pod makes an exception for Arrietty, who can't wait to explore the house and gardens that lie beyond her cramped home. But when she is at last allowed to accompany Pod on one of his borrowing expeditions, something terrible happens – she is 'seen' by a human boy.
This beautifully-written story will enchant young readers, who will love the idea of the Borrower's hidden 'wainscot world'. Exciting, mysterious and with a hint of sadness, it has a deserving reputation as a classic of twentieth century children's literature.
7. Truckers
By Terry Pratchett
To the thousands of the tiny nomes who live under the floorboards of a large department store, there is no Outside. Things like Day and Night, Sun and Rain are just daft old legends. Then a devastating piece of news shatters their existence: the Store – their whole world – is to be demolished. And it's up to Maskin, one of the last nomes to come into the Store, to mastermind an unbelievable escape plan that will take all the nomes into the dangers of the great Outside…
The first title in the Bromeliad trilogy, this is a funny and enchanting fantasy from favourite author Terry Pratchett. Young readers will be captivated by the world of the nomes and eager to follow their adventures after they leave their underground home in the sequels Diggers and Wings.
8. Swallows and Amazons
By Arthur Ransome
It's the summer holidays, and the Walker children – otherwise known as Captain John, Mate Susan, Able-Seaman Titty and Ship's Boy Roger – are excited to set sail on their boat Swallow and camp on Wild Cat Island. Exploring their new territory, camping in the open skies, swimming in the lake and fishing for their dinner would be adventure enough – but then they meet two fierce Amazon pirates who challenge them to a war.
Arthur Ransome's classic Swallows and Amazons stories begin with this first book, a delightful evocation of a wonderful summer of adventure, discovery and friendship. Inspired by the author's own real-life sailing adventures in the Lake District as a child, this enchanting story is accompanied by Ransome's simple but characterful black and white illustrations.
9. Ballet Shoes
By Noel Streatfeild
Pauline, Petrova and Posy are orphans adopted by eccentric fossil collector and explorer Gum ('Great Uncle Matthew'). Leaving them in the care of his niece Sylvia, and Nana, her old nurse, at his London home on the Cromwell Road, Gum goes off to continue his exploring, saying he'll be back in five years time. But after five years come and go, and there is no sign of Gum, Sylvia's money begins to run out.
When the family take in an engaging collection of lodgers to help make ends meet, one of them suggests that the three girls should attend Madame Fidolia's Children's Academy of Dancing and Stage Training, so that they can learn to support themselves and earn money on the stage. After some excitement, intense competition, occasional disappointments and some hard lessons, Posy proves herself a gifted ballet dancer and Pauline discovers a talent for acting, but Petrova – who loathes dancing and acting – remains true to her passion for mechanics and her dream to become a pilot.
First published in the 1930s, this classic story of three very different girls who work hard to master their talents has captivated children's imaginations – particularly girls' – for decades. Pauline, Petrova and Pauline are brilliantly characterised and always believable: young readers will love following the ups and downs of this warm-hearted family tale.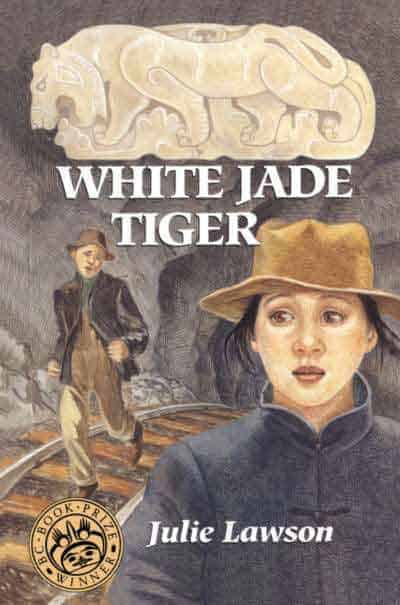 10. White Jade Tiger
By Julie Lawson
Jasmine is not sure she likes the idea of being stuck in Victoria while her father goes to China for a year. But on a field trip to Chinatown, she explores a curious shop in Fan Tan Alley and accidentally passes through a hidden door. She finds herself in Victoria's Chinatown of the late 1880's. Mistaken for a Chinese boy, she is soon caught up in a race through the Fraser Canyon to find a tiger amulet.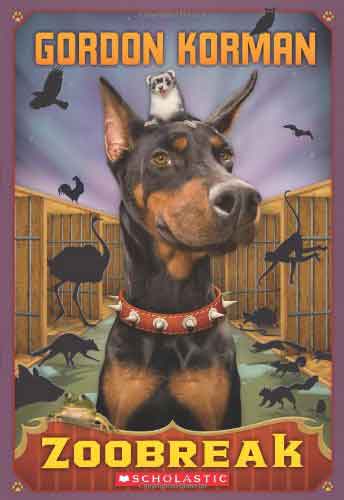 11. Zoobreak
By Gordon Korman
When Griffin Bing's class goes to a floating zoo, they don't expect to see animals being treated so badly. They don't expect to find
Cleo, Dog Whisperer Savannah's pet monkey who's been missing for weeks. And they really don't expect to have to hide the animals once they've rescued them! Hilarity ensues as Griffin's team once more pulls off a heist . . . trying to break the animals back into a (better) zoo!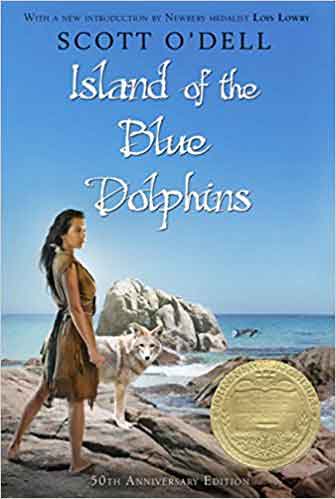 12. Island of the Blue Dolphins
By Scott O'Dell
In the Pacific there is an island that looks like a big fish sunning itself in the sea. Around it, blue dolphins swim, otters play, and sea elephants and sea birds abound. once, Indians also lived on the island. And when they left and sailed to the east, one young girl was left behind.
This is the story of Karana, the Indian girl who lived alone for years on the Island of the Blue Dolphins. Year after year, she watched one season pass into another and waited for a ship to take her away. But while she waited, she kept herself alive by building shelter, making weapons, finding food, and fighting her enemies, the wild dogs. It is not only an unusual adventure of survival, but also a tale of natural beauty and personal discovery.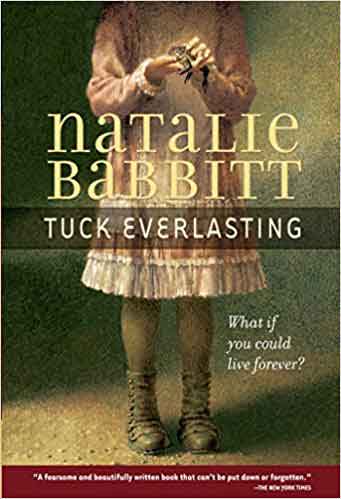 13. Tuck Everlasting
By Natalie Babbit
Doomed to or blessed with eternal life after drinking from a magic spring, the Tuck family wanders about trying to live as inconspicuously and comfortably as they can. When ten-year-old Winnie Foster stumbles on their secret, the Tucks take her home and explain why living forever at one age is less a blessing that it might seem. Complications arise when Winnie is followed by a stranger who wants to market the spring water for a fortune.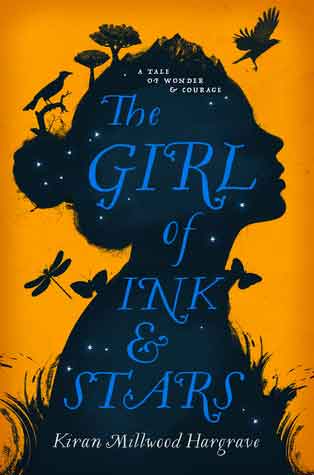 14. The Girl of Ink and Stars
By Kiran Millwood Hargrave
Forbidden to leave her island, Isabella Riosse dreams of the faraway lands her father once mapped. When her closest friend disappears into the island's Forgotten Territories, she volunteers to guide the search.
Following her map, her heart and an ancient myth, Isabella discovers the true end of her journey: to save the island itself. For beneath the dry rivers and smoky mountains, a fiery legend is stirring from its sleep…
The Girl of Ink and Stars is a stunning debut, full of myth, magic and mapmaking. Hargrave has created an utterly original world, complete with political intrigue and fascinating myths and beliefs.
Isabella is a fantastic heroine: brave, loyal and curious. At the heart of the adventure is the wonderful and authentic friendship between her and her missing friend, Lupe.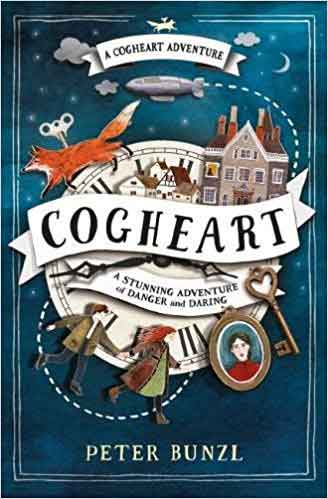 15. Cogheart
By Peter Bunzl
Peter Bunzl's ambitious debut is set in Victorian England, 1896. But it's an alternative history, almost steampunk, with clockwork servants, silver airships and mechanical animals…
Lily has been in trouble for some time. Her mum is dead and she's been sent to the horrible Miss Octavia Scrimshaw's Finishing Academy for Young Ladies. Now it looks like her father has died too, and silver eyed men are stalking her in league with the Madame Verdigris the housekeeper, who has stepped in as her guardian.
They are after a mysterious something that they think Lily has – and are prepared to kill her for it.
Expect thrills, mayhem and mystery – but in the end this is a heart-warming, enjoyable and unique tale with some deep philosophical messages about what it is to live and be happy.