Educational Games and Toys: Alternative Christmas Gifts
Technology is both our friend and our foe. It provides access to a plethora of information and learning opportunities. However, it has become an unhealthy addiction for many kids. Parents perpetuate this addiction by choosing to use a tablet or smartphone game to distract a child rather than provide greater opportunities for the child to be away from a screen. In fact, a team at the Boston University School of Medicine carried out a study in 2015 to determine the effects of tablet and smartphone use on toddler. The results of the study showed that excessive tablet and smartphone use can affect a child's ability to:
self-regulate
acquire skills needed for math and science
develop sensorimotor and visual-motor skills
The team recommended that parents have at least one hour of unplugged family time daily. The educational games and toys presented in this article can be used during this family hour and are divided into 2 categories: games for children ages 8 to 12 and games for teenagers who are 13 years or more.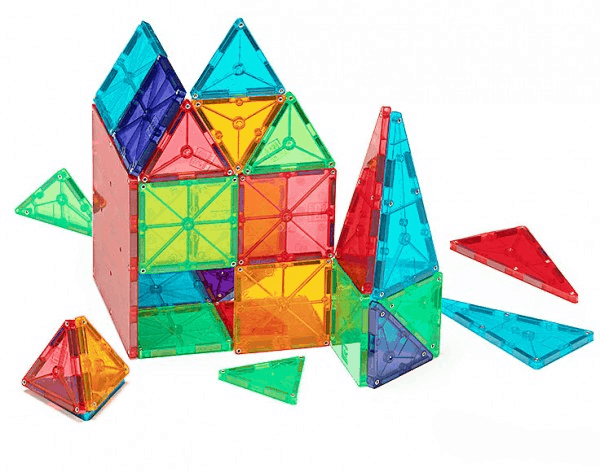 The Magna-Tiles Clear Colors 100 Piece Set
These translucent pieces come in a variety of shapes and colors. They are perfect for inspiring a child's creativity, helping a child learn about shapes, developing a child's pattern recognition and motor skills, and teaching a child about the fundamental principles of construction. Children can also shine a light in their structures to explore shadows and color. Magna-Tiles has received the Global Educator Institute Seal of Endorsement. Receiving this recognition means that it has been thoroughly tested in classroom settings and has received the stamp of approval of teachers.
Cost: CDN $298.73 on Amazon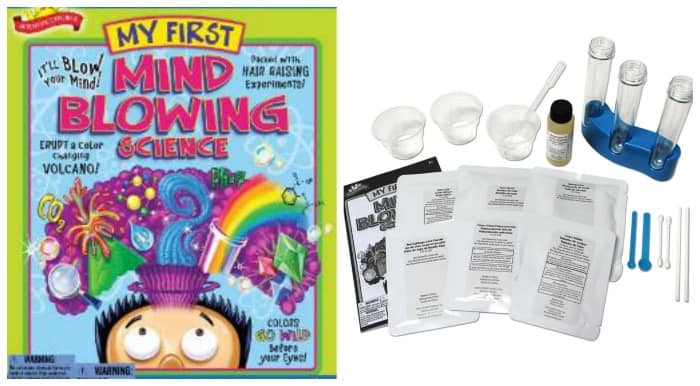 The Scientific Explorer Mind Blowing Science Kit
Be warned. This science set requires adult supervision. Don't leave your child to play with it on his or her own. The kit teaches children the basics of chemical reactions. Each of the chemicals is kid-friendly and allow the child to carry out up to 11 experiments. Children will be amazed by the outcomes of their experiments and will be eager to learn more.
Cost: CDN$ 116.34 on Amazon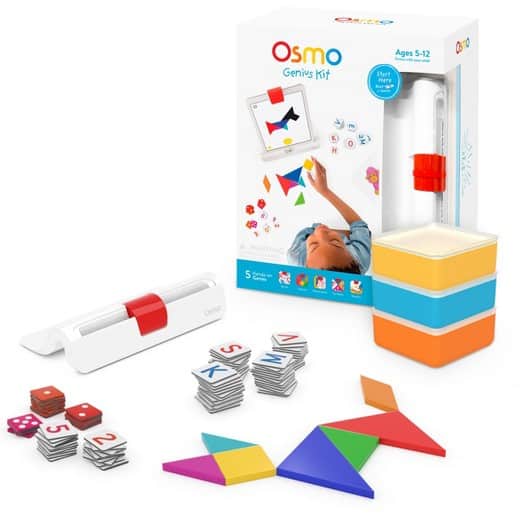 The Osmo Genius Kit
The Osmo Genius Kit combines the best of both worlds. It has the tactile element of pieces that can sync with a tablet. The starter kit contains 5 games that allow children to develop their creativity and problem-solving skills. These games include Numbers for Math skills, Words for spelling skills, Tangrams for visual and spatial skills, Newton for creative problem solving and Masterpiece for self-expression. Add-ons can be purchased to extend the learning experience.
Cost: CDN $169 on Amazon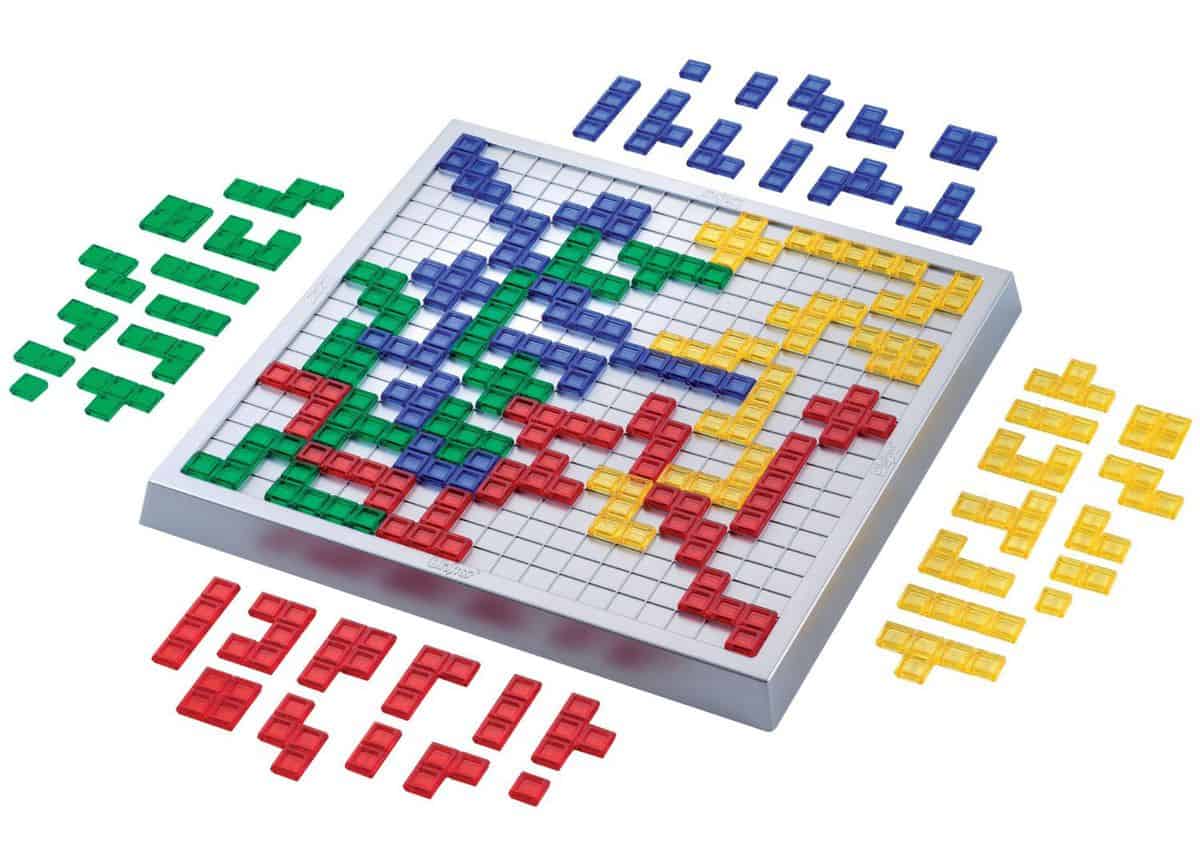 Blokus
Blokus is a game of strategy and can help children develop critical thinking skills. It comes with a 400-square board and 84 pieces in different shapes. The aim is to place all your pieces on the board without breaking any of the rules. Players begin at their respective corners. Any piece that is placed on the board must touch only the corner of that player's other game pieces on the board. Each covered unit square on the board earns the player a point. The player with the most points at the end of the game wins. It can become quite tricky, but it'll be fun to watch your child try to figure out how to get the most points possible.
Cost: CDN $20.41 on Amazon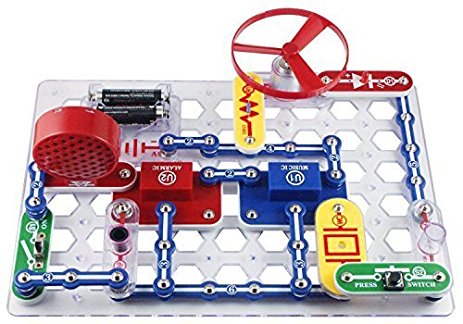 Snap Circuits Jr. Sc-100 Electronics Discovery Kit
Knowing how to build circuit-boards is an essential skill for building the technological devices we religiously use. Get your child excited about science and engineering with this fantastic electronic set. There are 30 pieces in the kit including snap wires, slide switches, an alarm circuit, a music integrated circuit, and a speaker. It also comes with easy-to-follow instructions for 100 projects and will keep your teenagers engaged for hours.
Cost: CDN $54.55 on Amazon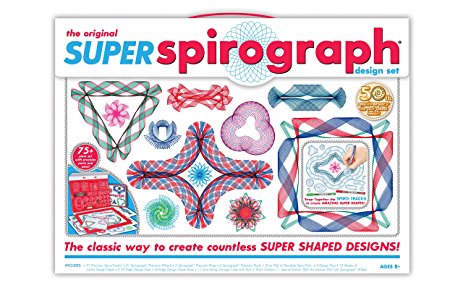 Super Spirograph 75-Piece Jumbo Kit
This activity is perfect for the artistic teenager. Spirographs are used to draw intricate curved patterns and geometric designs that can help teenagers understand fundamental geometry principles. The kit comes with interlocking wheels and gears that can be moved in a variety of ways to help develop motor skills. It also includes a 14-page instructional guide book that your teenager can use to direct the creative process.
Cost: CDN $83.73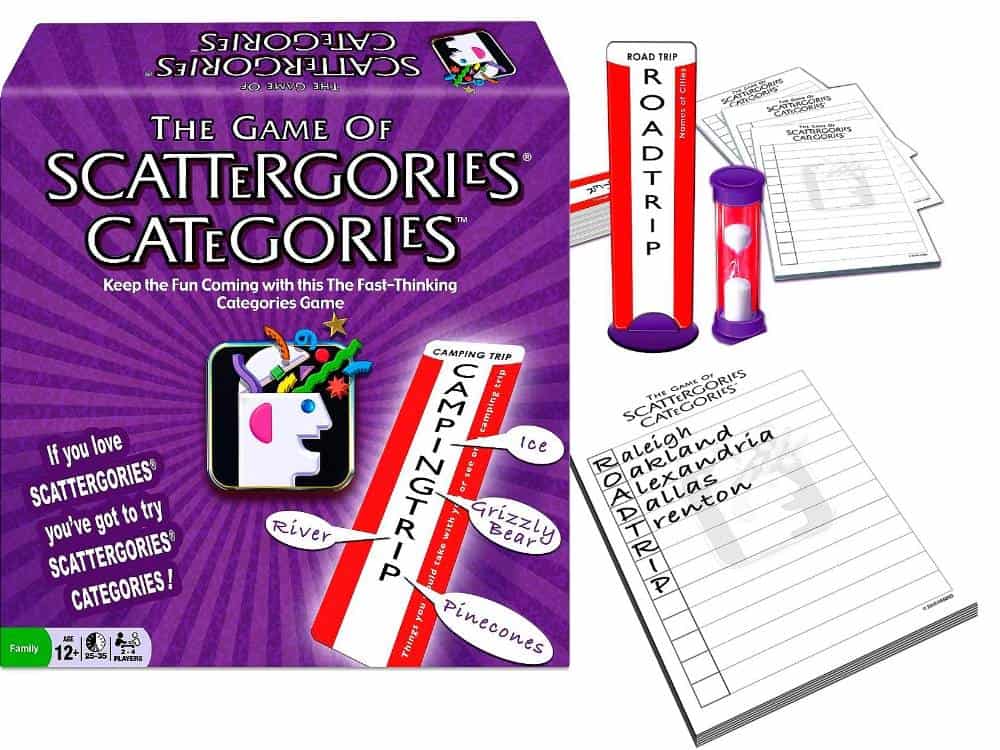 The Game of Scattegories
This a great game for building social and vocabulary skills. There can be up to 4 teams. Each team must create as many words as possible based on a selected category. These words must begin with the letter rolled on a specially made dice. The game is fast-paced and loads of fun.
Cost: CDN $22.09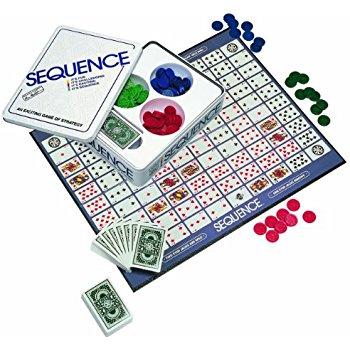 The Sequence Game
This highly competitive game can help teens develop strategic thinking skills. It can be played in teams or individually. A deck of cards is needed, and this deck must be divided among teams or individuals as follows:
7 cards for 2 players
6 cards for 3 to 4 players
5 cards for 6 players
4 cards for 8 to 9 players
3 cards for 10 or 12 players
The remaining cards are placed in a draw pile. Each player must also receive an equal amount of chips. The aim is to get 5 chips on the board horizontally, diagonally, or vertically without breaking any of the game's rules.
Cost: CDN $41.50
The holistic development of your child is crucial. Technology, despite its advantages, is training our children to be isolated human beings with poor motor and reasoning skills. Give your child the opportunity to develop the social, motor, and reasoning skills he or she needs by purchasing one of these games this Christmas.