3 Crucial Things You Should Know About Your School's Plan To Be Delta Variant Ready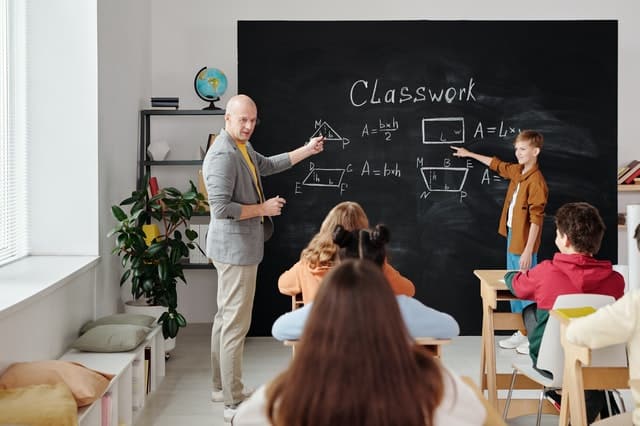 It's concerning, and it's creating a highly uncertain future, especially for our school-age children.
Schools are preparing for the resumption of in-person teaching and learning for the 2021/22 academic year.
Here are three things you should know about your school's contingency plan for the Delta variant as school resumes.
Will Blended Learning Be Considered?
Physical distancing is still mandatory to keep everyone safe. That means fewer children can be accommodated in classrooms. The school's administrators should clearly explain how this reality changes the teaching and learning experience and what they plan to do about it.
A possible option is blended learning where online and face-to-face interaction occur simultaneously. Some schools may choose a rotation system where children come in for face-to-face instruction every other week and participate in the class online during other weeks.
Does The School Have Appropriate Health And Safety Protocols?
The school should have a clear plan for instances where a child begins displaying Covid-like symptoms. Ask about things like:
An isolation room
The accessibility of a school nurse
Training of staff to respond to such instances
Communication protocol should such instances arise
The health and safety of staff and students should be their top priority.
Also, there should be hand washing stations in classrooms and align corridors. Cleaning supplies, such as Lysol wipes, should also be readily accessible in classrooms so that furniture and school supplies can be cleaned regularly.
How Will The School Deal With Unvaccinated Children?
The Covid-19 vaccine is a touchy subject for most people. As of September 13th, 2021, only 67.80% of Canada's population (77.49% under 12) is fully vaccinated.
A study published in the New England Journal of Medicine revealed that:
Two doses of the Pfizer vaccine were 88 percent effective against the Delta variant
Two doses of the AstraZeneca-Oxford vaccine were 67 percent effective against the Delta variant
Another study conducted by the Mayo Clinic indicated that:
Two doses of the Moderna vaccine were 86 percent effective against the Delta variant 
Although the vaccines don't provide 100 percent protection, and vaccinated people can still spread the Delta variant, it's more more likely for unvaccinated individuals to get sick to the point of hospitalization. So, ask yourself what steps your school is taking to reduce the risk of transmission.
Final Words
The Covid-19 virus continues to disrupt life as we know it and makes us fearful about what the future holds for our children.
But, don't let the fear consume you. It's possible to have some measure of control by being as informed as you possibly can and doing everything you can to keep your children safe.
Part of that knowledge relates to knowing your child's school's plans for:
Blended learning
Developing a health and safety protocol, including distancing and masks
Protecting both vaccinated and unvaccinated children
Locations for In-Person Lessons
BRITISH COLUMBIA: Kelowna, Kamloops, Vancouver, North Vancouver, West Vancouver, Richmond, Delta, Surrey, Burnaby, Coquitlam, Port Coquitlam, Port Moody, New Westminster and Maple Ridge
MANITOBA: Winnipeg
ONTARIO: Toronto, Mississauga, Oakville, Burlington, Milton, Richmond Hill, Vaughan, Markham, Pickering, Ajax, Whitby, Oshawa, Hamilton and Georgetown.