Inspiring Books for Teenagers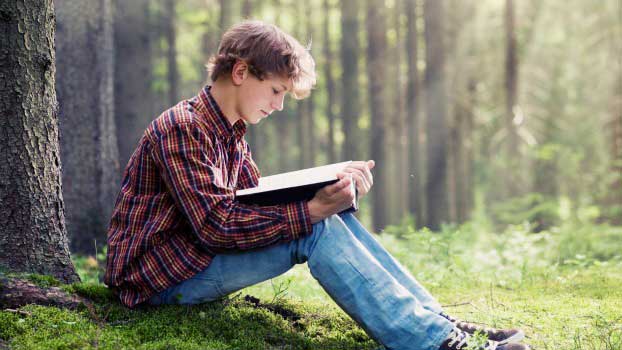 Tutors on Call has hand-picked the top 15 inspiring books for teenagers. Often students gravitate towards the same writing style or genre. Since reading effects a student's ability to express themselves verbally and in written form it is essential to read a variety of books. The issue, of course, is there are so many options and it is difficult to choose books that will appeal to a teenagers's interests. Your son or daughter learns how to write and view the world through what they read. It is essential we offer them novels of substance that will help their development while also inspiring them to read.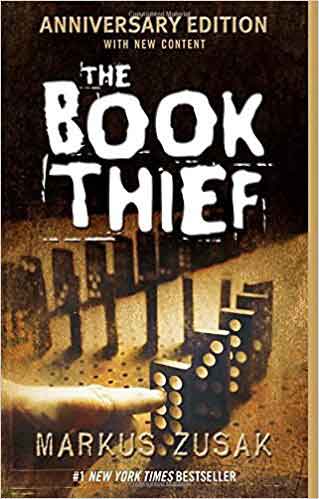 1. The Book Thief
By Markus Zusak
It is 1939. Nazi Germany. The country is holding its breath. Death has never been busier, and will become busier still.
Liesel Meminger is a foster girl living outside of Munich, who scratches out a meager existence for herself by stealing when she encounters something she can't resist–books. With the help of her accordion-playing foster father, she learns to read and shares her stolen books with her neighbors during bombing raids as well as with the Jewish man hidden in her basement.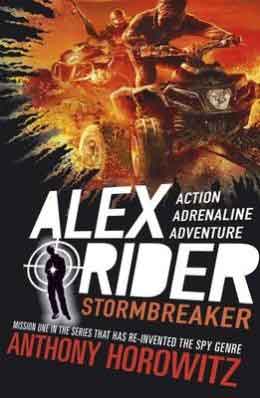 2. Stormbreaker
By Anthony Horowitz
Fourteen-year-old Alex Rider finds his life turned upside down on discovering that his late uncle wasn't a mild-mannered banker, but instead a field agent for MI6. Soon, Alex himself is dragged into the world of espionage and intrigue.
This well-written and action-packed story is the first in the bestselling Alex Rider series about a daring teenage spy. Cleverly plotted and full of excitement, the combination of spy gadgets and undercover escapades will ensure this story is completely irresistible to young fans of action and adventure.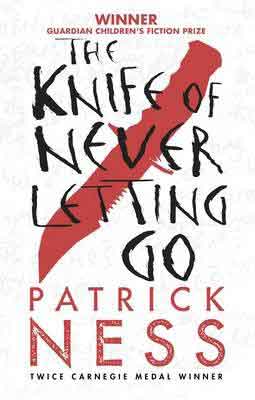 3. The Knife of Never Letting Go
By Patrick Ness
Winner of the 2008 Booktrust Teenage Prize, the story begins in a small town where women have been banished and only men remain. Due to a virus, everyone can hear each other's thoughts, which they call 'Noise'.
Todd Hewitt, the last boy in the town, is on the brink of manhood. Forced one day to flee through a nearby swamp, he stumbles upon a patch of silence and – surprisingly – the first girl he has ever seen. Despite their initial mistrust of each other, Todd and Viola team up to evade the men who are chasing him. As they flee he discovers much about himself, his family, about friendship and about prejudice.
The first in a series, this enthralling sci-fi novel grips readers throughout, presenting them with tough questions about identity, ethics and the nature of truth.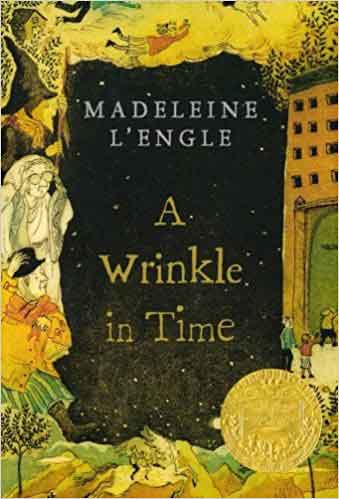 4. A Wrinkle in Time (Time Quintet) 
By Madeleine L'Engle
It was a dark and stormy night; Meg Murry, her small brother Charles Wallace, and her mother had come down to the kitchen for a midnight snack when they were upset by the arrival of a most disturbing stranger.
"Wild nights are my glory," the unearthly stranger told them. "I just got caught in a downdraft and blown off course. Let me sit down for a moment, and then I'll be on my way. Speaking of ways, by the way, there is such a thing as a tesseract."
A tesseract (in case the reader doesn't know) is a wrinkle in time. To tell more would rob the reader of the enjoyment of Miss L'Engle's unusual book. A Wrinkle in Time, winner of the Newbery Medal in 1963, is the story of the adventures in space and time of Meg, Charles Wallace, and Calvin O'Keefe (athlete, student, and one of the most popular boys in high school). They are in search of Meg's father, a scientist who disappeared while engaged in secret work for the government on the tesseract problem.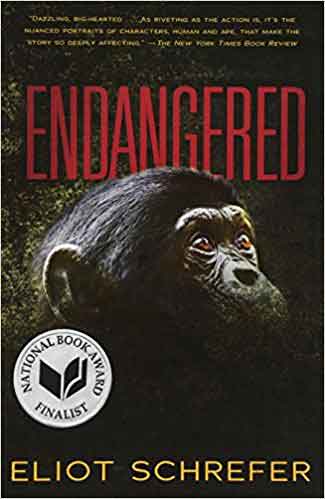 5. Endangered
By Eliot Schrefer
Congo is a dangerous place, even for people who are trying to do good.
When Sophie has to visit her mother at her sanctuary for bonobos, she's not thrilled to be there. Then Otto, an infant bonobo, comes into her life, and for the first time she feels responsible for another creature.
But peace does not last long for Sophie and Otto. When an armed revolution breaks out in the country, the sanctuary is attacked, and the two of them must escape unprepared into the jungle. Caught in the crosshairs of a lethal conflict, they must struggle to keep safe, to eat, and to live.
In ENDANGERED, Eliot Schrefer plunges us into a heart-stopping exploration of the things we do to survive, the sacrifices we make to help others, and the tangled geography that ties us all, human and animal, together.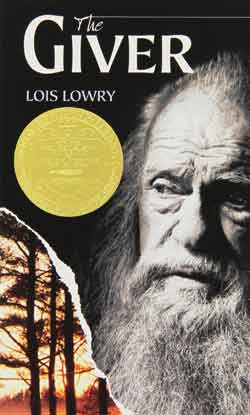 6. The Giver
By Lois Lowry
The Giver, the 1994 Newbery Medal winner, has become one of the most influential novels of our time. The haunting story centers on twelve-year-old Jonas, who lives in a seemingly ideal, if colorless, world of conformity and contentment. Not until he is given his life assignment as the Receiver of Memory does he begin to understand the dark, complex secrets behind his fragile community. Lois Lowry has written three companion novels to The Giver, including Gathering Blue, Messenger, and Son.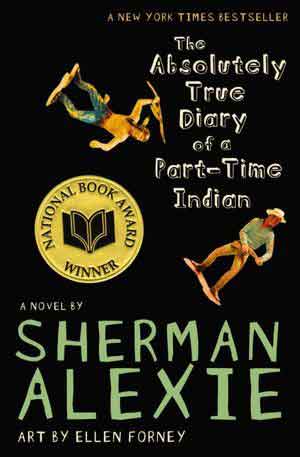 7. The Absolutely True Diary of a Part-Time Indian
By Sherman Alexie
Bestselling author Sherman Alexie tells the story of Junior, a budding cartoonist growing up on the Spokane Indian Reservation. Determined to take his future into his own hands, Junior leaves his troubled school on the rez to attend an all-white farm town high school where the only other Indian is the school mascot.
Heartbreaking, funny, and beautifully written, The Absolutely True Diary of a Part-Time Indian, which is based on the author's own experiences, coupled with poignant drawings by Ellen Forney that reflect the character's art, chronicles the contemporary adolescence of one Native American boy as he attempts to break away from the life he was destined to live.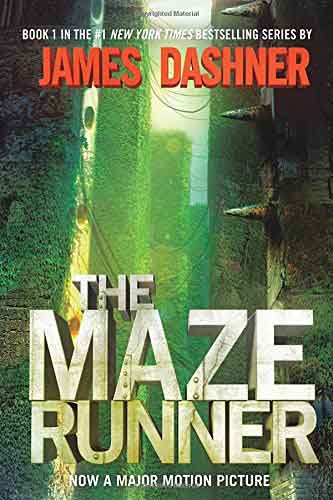 8. The Maze Runner Series
By James Dashner
When Thomas wakes up in the lift, the only thing he can remember is his name. He's welcomed to his new home, the Glade, by strange boys whose memories are also gone.
Outside the towering stone walls that surround the Glade is a limitless, ever-changing maze. It's the only way out and no one's ever made it through alive.
Join Thomas and the Gladers in all five books in the Maze Runner series as they uncover the secrets of the maze; discover WICKED, the shadowy organization who put them there; and fight to survive in a new and dangerous world.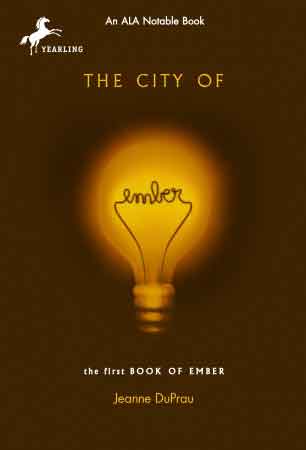 9. The City of Ember (The First Book of Ember) 
By Jeanne DuPrau
A modern-day classic. This highly acclaimed adventure series about two friends desperate to save their doomed city has captivated kids and teachers alike for almost fifteen years and has sold over 3.5 MILLION copies!
The city of Ember was built as a last refuge for the human race. Two hundred years later, the great lamps that light the city are beginning to flicker. When Lina finds part of an ancient message, she's sure it holds a secret that will save the city. She and her friend Doon must race to figure out the clues before the lights go out on Ember forever!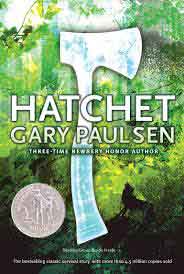 10. Hatchet
By Gary Paulsen
This award-winning contemporary classic is the survival story with which all others are compared—and a page-turning, heart-stopping adventure, recipient of the Newbery Honor.
Thirteen-year-old Brian Robeson is on his way to visit his father when the single-engine plane in which he is flying crashes. Suddenly, Brian finds himself alone in the Canadian wilderness with nothing but a tattered Windbreaker and the hatchet his mother gave him as a present—and the dreadful secret that has been tearing him apart since his parent's divorce. But now Brian has no time for anger, self pity, or despair—it will take all his know-how and determination, and more courage than he knew he possessed, to survive.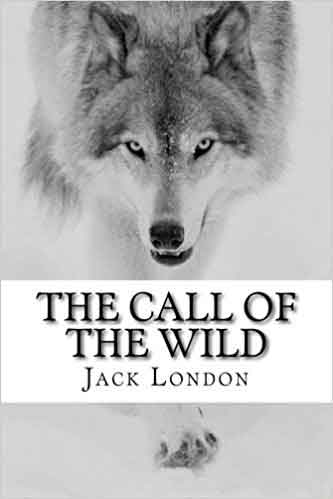 11. The Call of the Wild
By Jack London
The Call of the Wild is a novel by Jack London published in 1903. The story is set in the Yukon during the 1890s Klondike Gold Rush—a period when strong sled dogs were in high demand. The novel's central character is a dog named Buck, a domesticated dog living at a ranch in the Santa Clara valley of California as the story opens. Stolen from his home and sold into the brutal existence of an Alaskan sled dog, he reverts to atavistic traits. Buck is forced to adjust to, and survive, cruel treatments and fight to dominate other dogs in a harsh climate. Eventually he sheds the veneer of civilization, relying on primordial instincts and lessons he learns, to emerge as a leader in the wild.
London lived for most of a year in the Yukon collecting material for the book. The story was serialized in the Saturday Evening Post in the summer of 1903; a month later it was released in book form. The novel's great popularity and success made a reputation for London. Much of its appeal derives from the simplicity with which London presents the themes in an almost mythical form. As early as 1908 the story was adapted to film and it has since seen several more cinematic adaptations.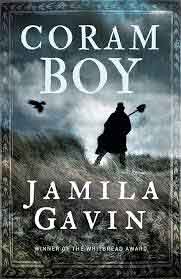 12. Coram Boy
By Jamila Gavin
Coram Boy is the story of Toby, saved from an African ship as a child, and Aaron, the illegitimate son of the heir to a great estate. The two boys' lives are linked by the Coram Man, a shady figure who collects abandoned and unwanted children from across the country, supposedly to deliver them to a safe new life at the Coram Hospital in London. In reality, however, the unscrupulous man sells the unfortunate children into slavery, or 'disposes' of them if they are of no use to him. Soon, Toby and Aaron find themselves bound together in an epic journey, fraught with danger and excitement.
Rich with historical detail, this enthralling, moving and sometimes deeply distressing read provides an important and thought-provoking insight into 1750s society. Packing a powerful punch, it is a tense tale full of twists and turns, and was a deserving winner of the Whitbread Children's Book Award.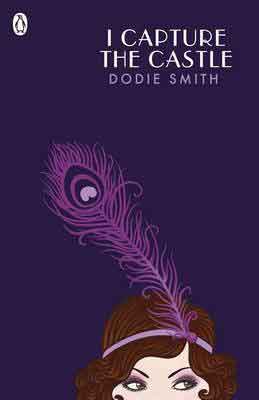 13. I Capture the Castle
By Dodie Smith
Originally published in 1949, this delightful novel by the author of the much-loved One Hundred and One Dalmatians, still retains its freshness today.
Cassandra, the 17-year-old narrator, lives an eccentric existence in a crumbling castle in the English countryside in the 1930s. Her father is a former bestselling novelist now suffering from a chronic case of writer's block and her glamorous but bohemian stepmother Topaz is a sometime artist model. Money is in short supply but Cassandra and her discontented older sister Rose are forced to make the best of things – until some young, wealthy American neighbours arrive and Rose sees an opportunity for them all to escape their impoverished existence.
Even when she is encountering the difficulties of first love and first heartbreak, Cassandra remains a wonderfully likable heroine, with a strong narrative voice and a distinctive sense of humour. Whimsical, charming and beautifully written, this engaging classic novel will appeal equally to both adult and young adult readers.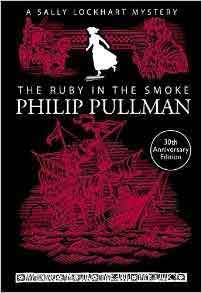 14. The Ruby in the Smoke
By Philip Pullman
After the sudden death of her father, Sally Lockhart is forced to go to live in London with an obnoxious cousin. There, she receives an anonymous letter containing a warning so dire that it makes a man die of fear at her feet. Determined to discover the truth about what happened to her father, Sally is soon plunged into a dangerous and terrifying adventure that takes her to the dark heart of Victorian London.
Inspired by the tradition of the Victorian melodrama, Philip Pullman's first Sally Lockhart story is a cracking adventure. Cleverly-plotted, bristling with excitement and brilliantly gripping, it also provides an intriguing insight into the injustice and inequality of Victorian society, making it rich and fascinating reading for older children, teenagers and adults.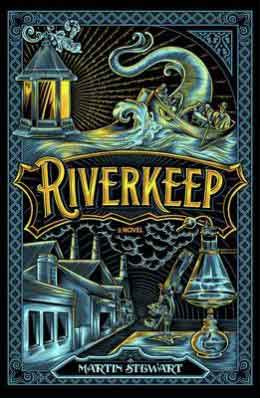 15. Riverkeep
By Martin Stewart
Fifteen-year-old Wulliam doesn't want to become the Riverkeep like his father before him, and his father before that: rowing the bata at night through the frozen river, lit only by whale-oil lamps, pulling out the decomposing bodies of those who have died there – suicides, murders, accidents.
However, when Wull's father is possessed by a malevolent spirit-creature, Wull learns that only another mythical creature, a deadly mormorach, might provide a cure. And a serpent-like mormorach has just been sighted – the first in a thousand years…
An utterly compelling and masterful young adult fantasy, Riverkeep swallows the reader whole from the first page, immersing them in its atmospheric, watery, ghostly world and keeping them gripped to the end. Highly recommended for any fan of Neil Gaiman, Philip Pullman or Ursula Le Guin.