The 5 Best Websites for Online Math Games in 2020
Technology is a powerful tool. This truth became glaringly obvious at the onset of the coronavirus pandemic which forced teachers and students to transition to online learning.
Learning math online using an interactive whiteboard and video calling with an instructor can be a powerful way to learn new math concepts. Additionally, if online math games are incorporated it can really help solidify what the student is learning in the curriculum.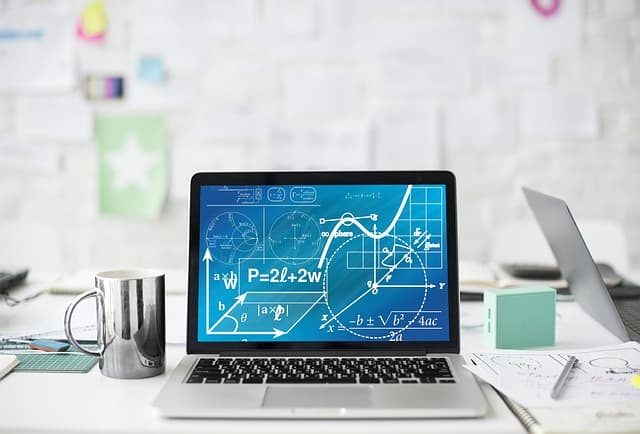 The tutors at Tutors on Call have been using this method to teach our students math for the last several months with a lot of success.  In fact, a lot of our students and parents have preferred the online method of learning math due to the flexibility and the ability to easily incorporate the plethora of online math games.
We've selected the five best online math game websites that your son or daughter can use this school year.
Math Game Time
Math Game Time has a wide range of math games for children from preschool to grade 7.  They have a great blog that provides useful tips for making learning fun. The blog also adds further guidance for helping you find online math games that meet your child's learning needs and grade level.
This website, however, doesn't stop at fun online math games. They also have printable worksheets for each grade level. You can use these worksheets to further reinforce what your child is learning and check your child's answers using the answer keys provided.
Mangahigh
Mangahigh has 20 categories of math games that cover topics from preschool to grade 12.  The landing page for each category details the areas of the curriculum the game covers and has shorter practice games that explain each topic. There is also a culminating game at the top specifically created for those who have mastered the concepts.
Mr. N365
Mr.N 365 has specially curated a list of the 120 best online math games for grades 1 to 6. Although this website doesn't host original games, you can scroll through the list to find games relevant to your child's curriculum. Having a list like this beats searching to find the online math games you need.
Sheppherd Software
Sheppherd Software offers a wide range of online math games that cover 11 critical areas:
Early math

Basic operations

Mixed operations

Time

Place value

Money

Measuring

Fractions

Decimals

Algebra

Geometry
Some of the sections also have tutorials. You can use these tutorials to provide your child with additional support before assigning games. For instance, some children may have difficulties understanding where fractions fall on a number line. This tutorial from Sheppherd Software can clear up misconceptions.
Math Playground
Math Playground has a variety of online math games for children in grades 1 to 6. They also have a collection of math videos that teach children topics ranging from place value to bar graphs.
Final Words
Online math games are a great way to reinforce math concepts. Some of the websites listed also have supporting material that can help you give your child even more practice if necessary.
Still need help? Contact Tutors on Call to register for an online math tutor.
Locations for in-person lessons
BRITISH COLUMBIA: Kelowna, Kamloops, Vancouver, North Vancouver, West Vancouver, Richmond, Delta, Surrey, Burnaby, Coquitlam, Port Coquitlam, Port Moody, New Westminster and Maple Ridge
MANITOBA: Winnipeg
ONTARIO: Toronto, Mississauga, Oakville, Burlington, Milton, Richmond Hill, Vaughan, Markham, Pickering, Ajax, Whitby, Oshawa, Hamilton and Georgetown.