Is Blended Learning the New Normal for Canadian Students?
The Covid-19 pandemic continues to be a looming societal threat.
In fact, the rise of the highly transmissible Delta-variant  means this threat won't be going away anytime soon.
This reality is impacting Canada's education system.
Children are finding it difficult to learn. Teachers are finding it difficult to teach.
School districts haven't been tracking whether online teaching is even working.
It's gradually becoming an alarming concern.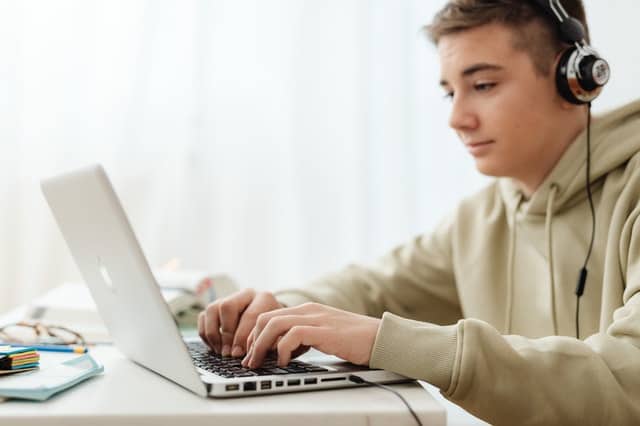 The only solution is to find creative ways for teachers to teach and for students to learn.
That's why some schools across Canada began a blended learning approach in 2020.
The aim was to offer an appropriate mix of in-person and virtual classes. Hopefully, all students' needs would be adequately met.
But, this strategy has had more downsides than upsides according to Jessica Wong from CBC News.
She interviewed some parents and teachers in October 2020 and discovered that:
Teachers are finding it difficult to juggle the needs of in-person students and remote learners.
Children were becoming frustrated because their classes were split and they felt isolated from their peers who were physically at school.
Have you been experiencing similar frustrations with your children and their teachers?
These challenges may lead you to question whether blended learning should really be the new normal.
Would it be better for teachers and school administrators to find creative ways to make full virtual learning work?
Not necessarily.
Blended learning provides an appropriate compromise given the uniqueness of our new reality.
Its success depends on everyone adapting. That means you too.
Here are two ways that you can adapt as a parent and also help your children to adapt.
Understand The School's Blended Learning Model
There are many ways to approach blended learning. New Brunswick high school uses a model where students "attend in-person classes one day and complete homework and assignments from home the next day."
Other schools may use a blended learning model where students alternate the weeks when they come in for in-person learning. So, some students would be in class at school for one week while the other students are learning remotely. The roles would be reversed the following week.
There are other blended learning models. Your responsibility as the parent is to understand:
The model your child's school uses
Your child's learning style and how it fits into the model
Whether your child needs additional support (a tutor maybe?)
The resources your child needs to fit into this new approach to teaching and learning
Keep In Touch With Teachers
It's now more important than ever to have regular conversations with your child's teachers. Your child will have frustrations. So, you need to know how those frustrations are manifesting in the blended learning model.
Some questions that you can ask in these discussions include:
Where is my child struggling?
What additional support do you think my child needs?
Is there any additional material that you would recommend that can help my child better understand the concepts being taught?
Final Words
The Blended learning is here to stay (at least for now). As a parent, you have to adapt to this new paradigm so that your child isn't left behind. You have to pick up the mantle and take time to:
Understand the dynamics of the school's blended learning model
Speak regularly with your child's teachers
Provide the additional resources and support your child needs
Feeling overwhelmed? One of our tutors may be able to help. Schedule a call with us and we'll create a package suited to your child's needs.
Locations for In-Person Lessons
BRITISH COLUMBIA: Kelowna, Kamloops, Vancouver, North Vancouver, West Vancouver, Richmond, Delta, Surrey, Burnaby, Coquitlam, Port Coquitlam, Port Moody, New Westminster and Maple Ridge
MANITOBA: Winnipeg
ONTARIO: Toronto, Mississauga, Oakville, Burlington, Milton, Richmond Hill, Vaughan, Markham, Pickering, Ajax, Whitby, Oshawa, Hamilton and Georgetown.